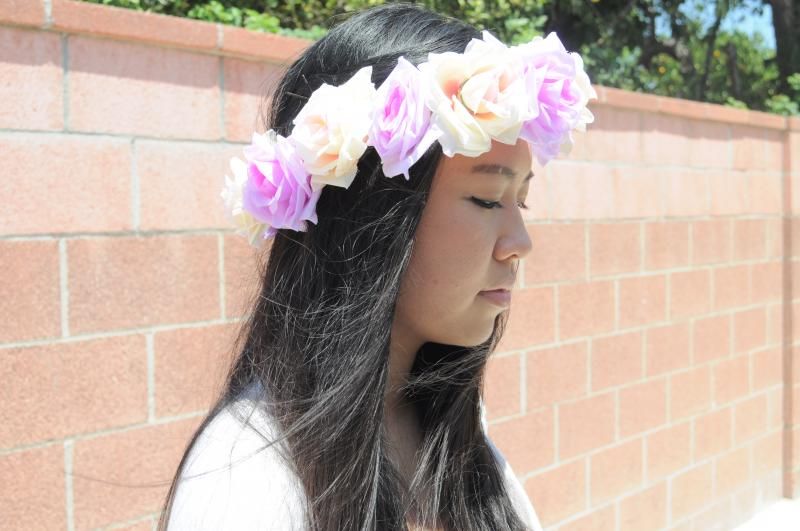 Hey everyone! Here is my very first blog post on my OOTD I usually just post these on Lookbook and Soompi's What did you wear today forum but I thought maybe I'll just add this to my lovely but very "noobish" blog. I'm still trying so hard to keep focus and blog often but there has been mainly NO TIME! I promise soon I will get the hang of it and this could possibly be something I can do to relieve stress and enjoy! Okay anyways here is my look!
I decided to go a little floral/girly/bohemian this time. My bandeau! This bandeau is amazing! I actually got this one at JC Penny for only $5!!!! It my very first bandeau and I absolutely love it. It stays on really nicely and doesn't slip! I bought it in the beginning of summer ... but now that I think about it ... I really wished that I bought like more of these in different colors ... it would have come in so handy for other looks :( The cardigan is really nice and light which goes with everything and anything for the spring and summer time and its from Kirra. The highwaisted shorts are from a cute little korean boutique close by to my house. The floral crown was bought by a little cute japanese/korean lady whose just sold a bunch of nicknacks outdoors of supermarkets :)
Overall my look is very natural with simple shades and a touch of POP color (MY GORGEOUS CROWN!) and then ending the whole look with just some chucks to make the look casual, simple but pretty.
TAH DAH!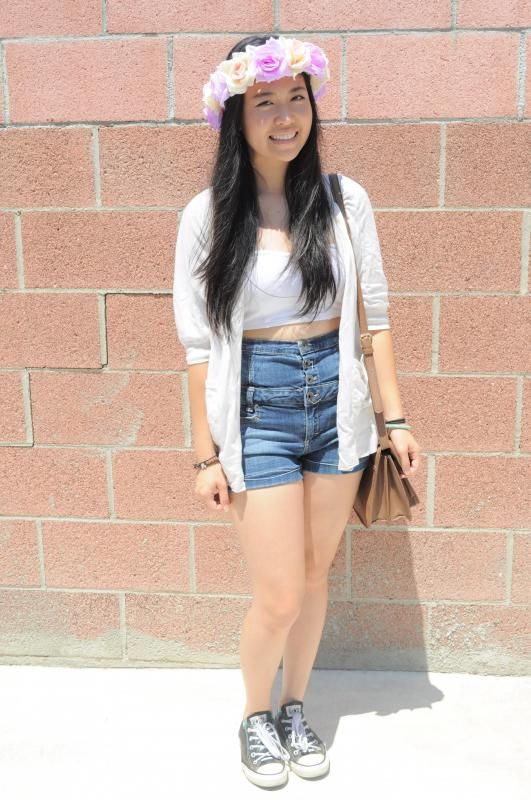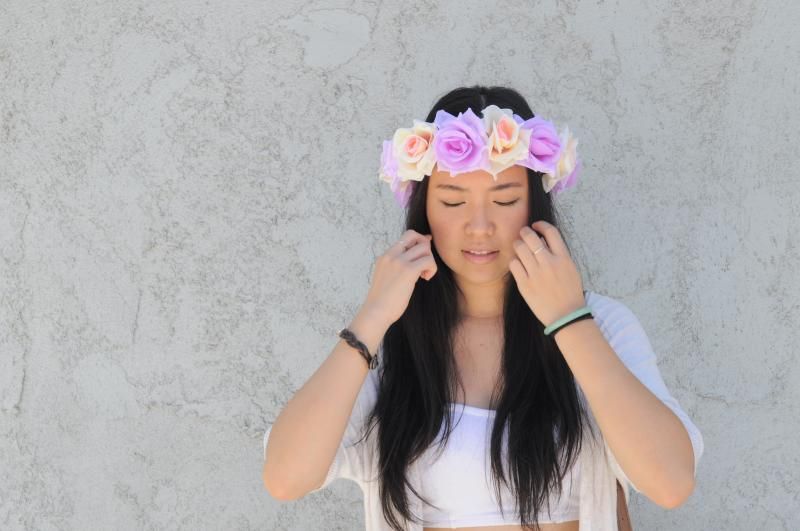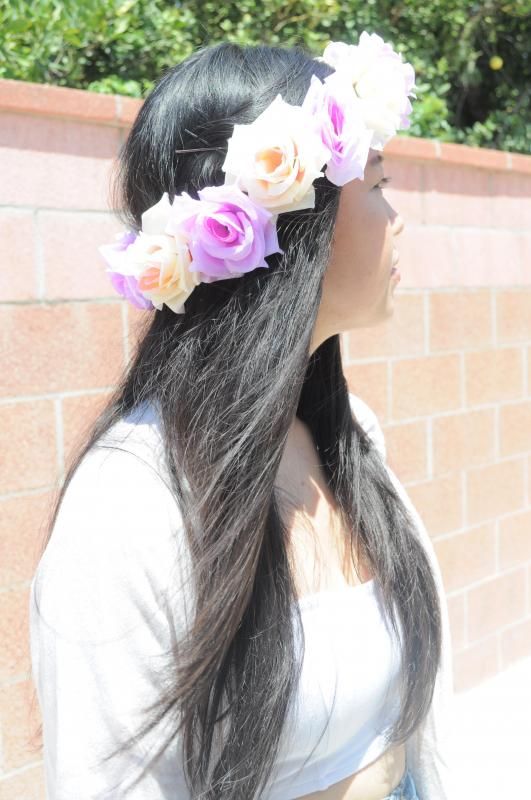 Floral crown - Jap/Kor Boutique
Highwaisted shorts - Koreanboutique
Black Converse - Footlocker
Thank you for reading!!
Like my look? Hype it please!
:)
S h r i m pp a s t e